Lot 572 (D)
300.00 EUR


German Empire
300.00 EUR
[{"image":"https:\/\/cdn.philasearch.com\/A00002\/E35001\/3500100036.jpg","thumb":"https:\/\/cdn.philasearch.com\/A00002\/E35001\/3500100036.jpg"},{"image":"https:\/\/cdn.philasearch.com\/A00002\/E35001\/3500100036a.jpg","thumb":"https:\/\/cdn.philasearch.com\/A00002\/E35001\/3500100036a.jpg"}]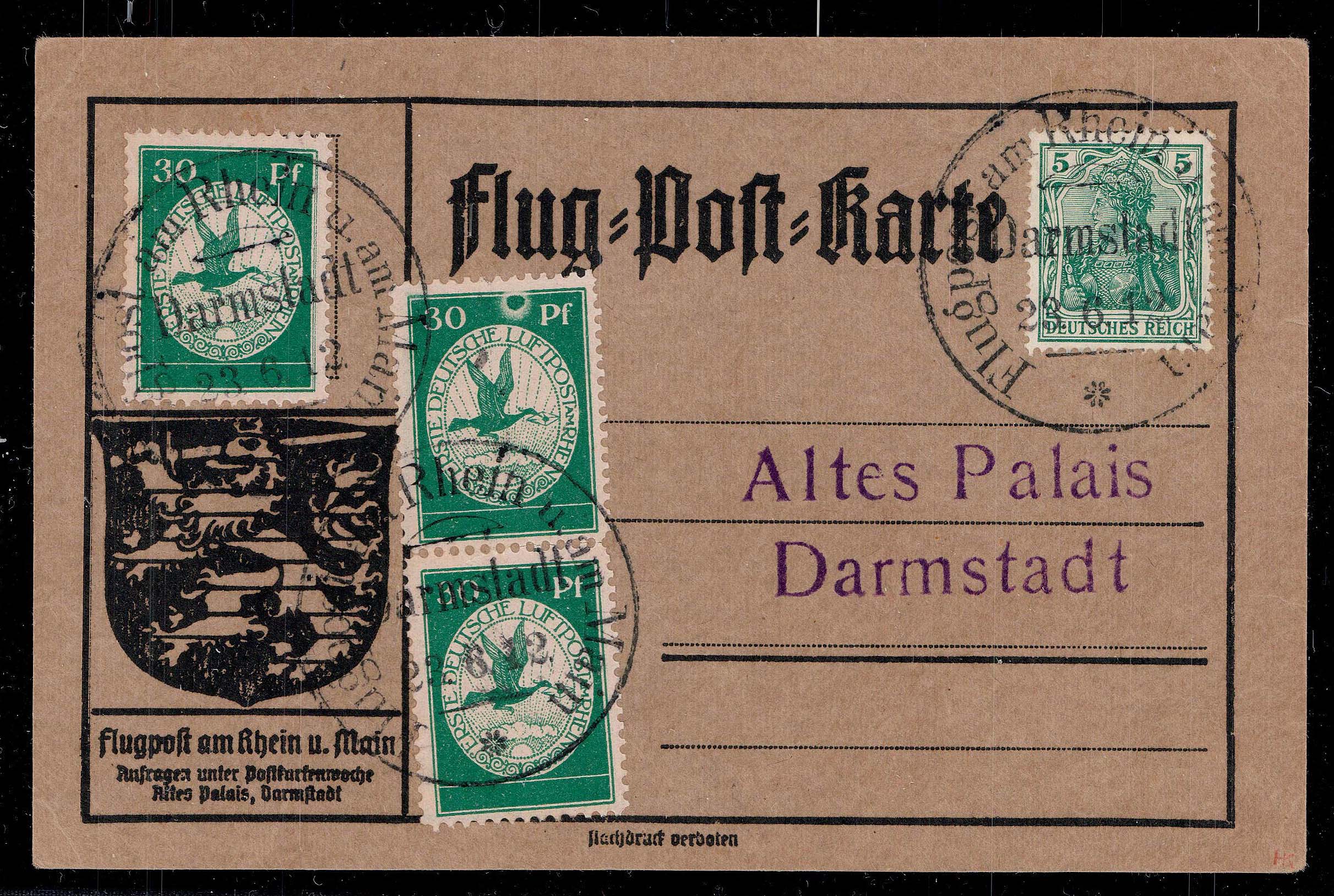 Rhein Main Karte mit 3x30Pf Flugmarke und Stempel Darmstadt 23.6.1912. Dabei 1x die seltene Abart "großer Mond" auf Feld 10 (Teilauflage). Michel hierfür 1300 Euro.

Automatically generated translation:
Rhein Main card with 3 x30 Pf airmail stamp and stamp Darmstadt 23.6.1912. As well 1 x the scarce variety "large moon" on field 10 (part of issue). Michel for this 1300 Euro.
Lots marked with a "D" will be sold using the differential tax system (German §25a UStG.) For buyers within the EU there is a 25% buyers commission on top of the hammer price plus 2 Euro lot fee. The total amount already includes the VAT which will not been shown on the invoice. For buyers outside the EU, the buyers commission remains 18%.