Lot 1136 (D)
520.00 EUR


Saar
520.00 EUR
[{"image":"https:\/\/cdn.philasearch.com\/A00002\/E32007\/3200702184.jpg","thumb":"https:\/\/cdn.philasearch.com\/A00002\/E32007\/3200702184.jpg"},{"image":"https:\/\/cdn.philasearch.com\/A00002\/E32007\/3200702184a.jpg","thumb":"https:\/\/cdn.philasearch.com\/A00002\/E32007\/3200702184a.jpg"}]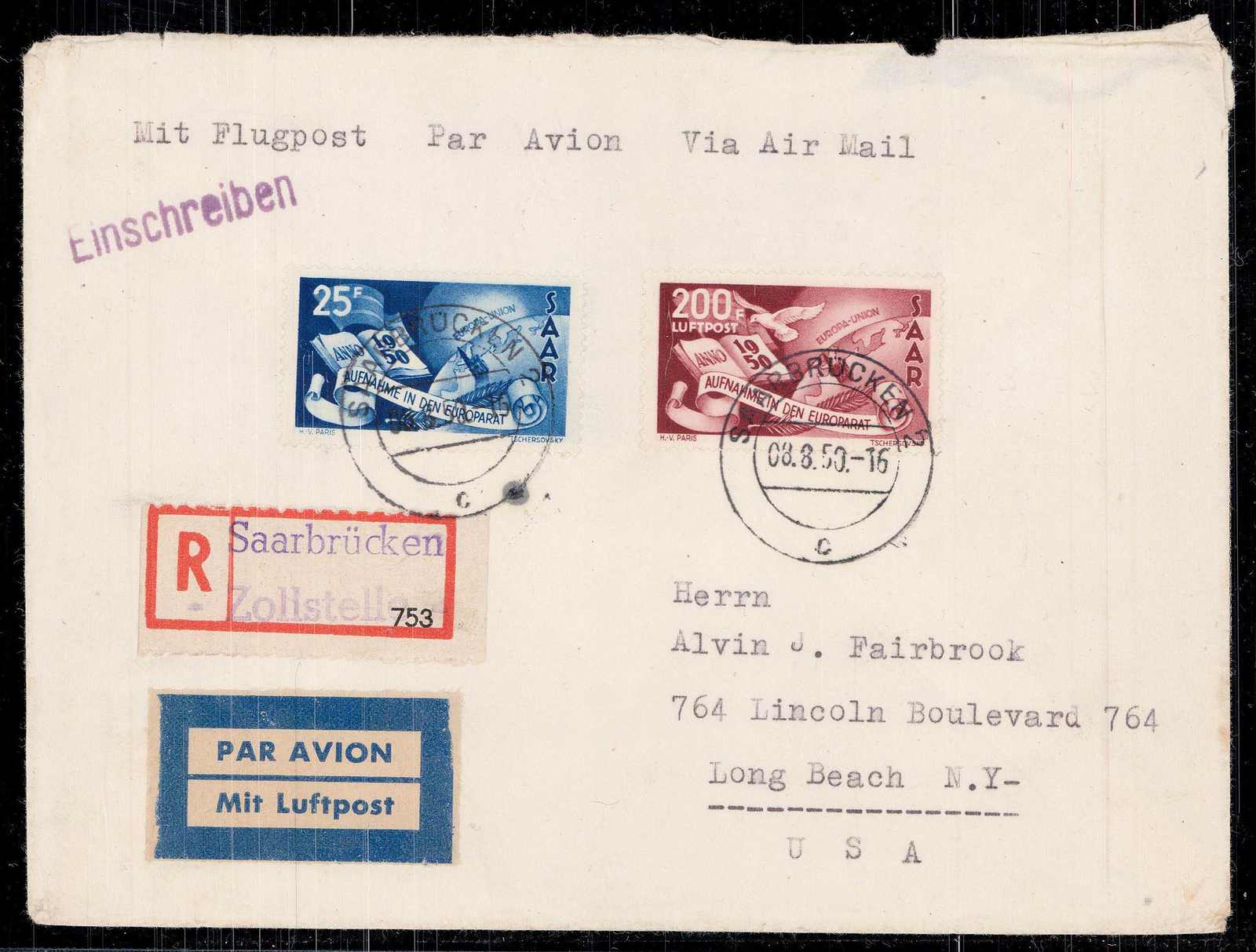 Saarland, Europarat Ausgabe 8.8.1950 auf Luftpost-Einschreibebrief der Zollstelle Saarbrücken in die USA. Sehr seltener Bedarfs-Ersttagsbrief. Leichte Öffnungsmängel.

Automatically generated translation:
Saarland, Council of Europe issue 8.8.1950 on airmail registered cover the customs place Saarbrücken to the United States. Very rare legitimate First Day Cover. Slight defects from opening the cover.
Final bidding date:
December 7, 2021
Lots marked with a "D" will be sold using the differential tax system (German §25a UStG.) For buyers within the EU there is a 25% buyers commission on top of the hammer price plus 2 Euro lot fee. The total amount already includes the VAT which will not been shown on the invoice. For buyers outside the EU, the buyers commission remains 18%.