Lot 749 (D)
640.00 EUR


Panama
640.00 EUR
[{"image":"https:\/\/cdn.philasearch.com\/A00002\/E32007\/3200702178.jpg","thumb":"https:\/\/cdn.philasearch.com\/A00002\/E32007\/3200702178.jpg"},{"image":"https:\/\/cdn.philasearch.com\/A00002\/E32007\/3200702178a.jpg","thumb":"https:\/\/cdn.philasearch.com\/A00002\/E32007\/3200702178a.jpg"}]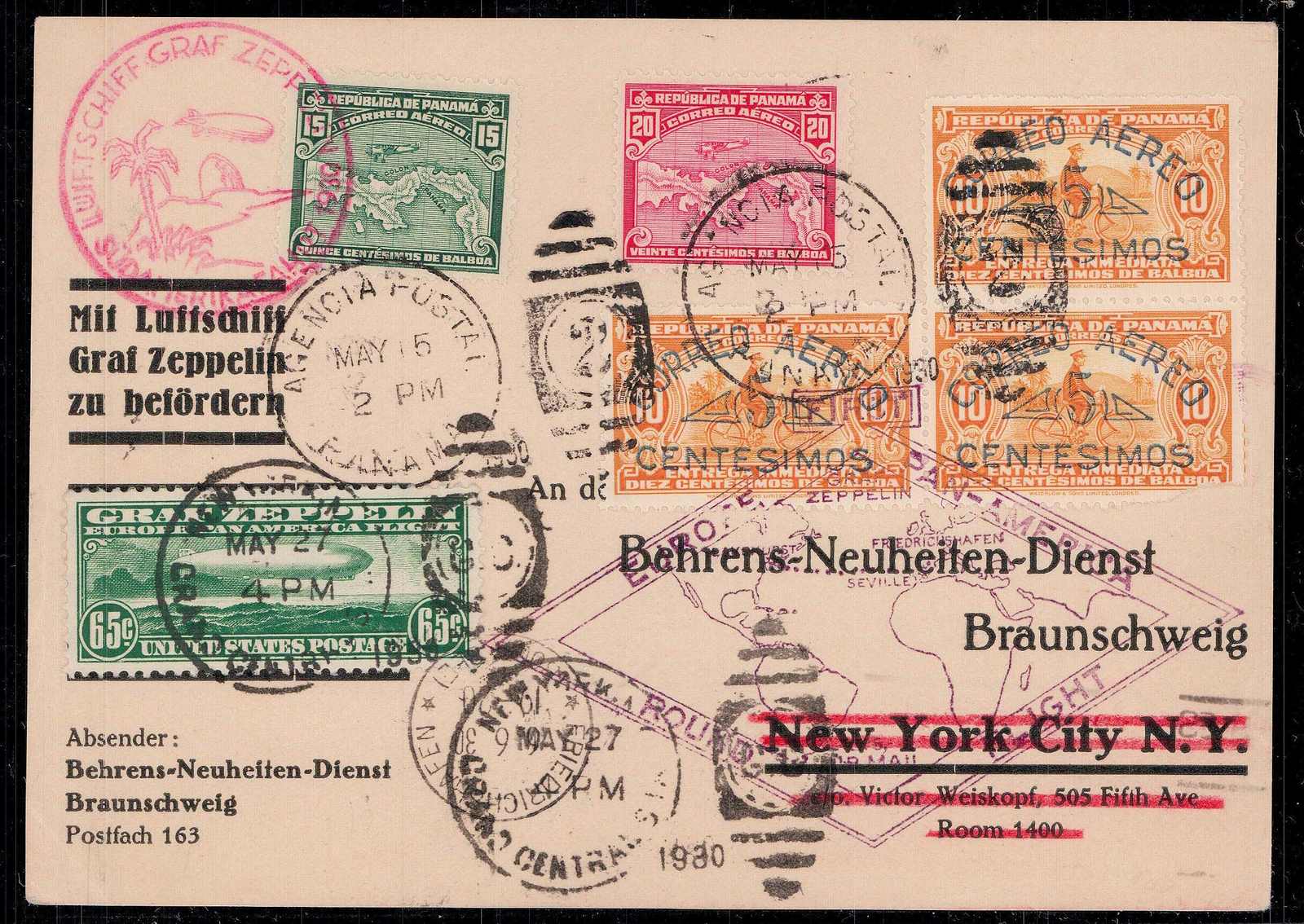 11/21/2021: one 10 cent panama issue with faults

Luftschiff Graf Zeppelin, Pan-America Rundfahrt Etappe Lakehurst-Friedrichshafen. Postkarte Zuleitung Panama über Cuba und dann mit Amerikanischer Frankatur (65 cent Zeppelin Marke) versehen. Sehr selten.

Automatically generated translation:
Airship Count Zeppelin, Pan America circuit stage Lakehurst Friedrichshafen. Postcard incoming line Panama over Cuba and then with American franking (65 cent Zeppelin stamp) provided. Very rare.
Final bidding date:
December 7, 2021
Lots marked with a "D" will be sold using the differential tax system (German §25a UStG.) For buyers within the EU there is a 25% buyers commission on top of the hammer price plus 2 Euro lot fee. The total amount already includes the VAT which will not been shown on the invoice. For buyers outside the EU, the buyers commission remains 18%.